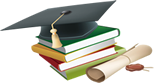 2019 4th International Conference on
Education and Information Technologies
Dec. 16-18, 2019
Hangzhou, China
Submission: Aug. 20, 2019
Notification:

20-40 days after the submission

Publication:

30-60 days after the final edition

Conference:

Dec. 16-18, 2019
The conference accepts English and Chinese articles.
ICEDUIT2019 Call for Papers
【Sep. 20, 2019】
2019 4th International Conference on Education and Information Technologies (ICEDUIT2019) invites original and unpublished papers. The papers may include but are not limited to:
Education : Elementary Education, Educational Psychology, Educational Technology, Vocational Education, History of Education, Lifelong Education, Special Education, Preschool Education, Regular Education, Adult Education, Higher Self-education, Distance Learning;
Information Technology: Electronic Technique, Laser Technology, Biological Information Technology, Space Technology, Sensing Technology, Communications Technology, Computer Engineering, Control Engineering, Automation, Intelligent, New Material Technology, New Energy Technology, Mechanical Technique, Industrial and Agricultural Production, etc.
If you have any interest, please submit your paper via the submission system: http://www.papersubmission.net
ICEDUIT2018 Was Successfully Held During Oct. 24-26, 2018 in Nanjing, China
【Oct. 31, 2018】
ICEDUIT2018 has been successfully held during Oct. 24-26, 2018 at Holiday Inn Aqua City Nanjing. Scholars and researchers from related research fields at home and abroad have participated in the conference.
During the conference, all the participants actively showed their insights into the conference themes and freely exchanged their ideas and experiences. After the conference, they also joined the interesting tourism well-prepared by the Organizing Committee. Hereby, we extend our sincere gratitude to all the scholars and researchers for their attendance and great support to this conference. ICEDUIT2019 will be held in Xi'an, China in 2019. Welcome your participation.

Copyright © 2016-2019 4th International Conference on Education and Information Technologies - All rights reserved.